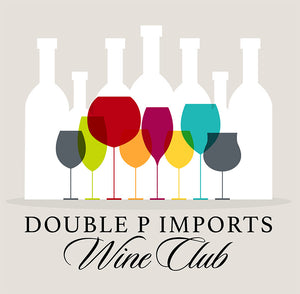 Our Silver Level wine club will consist of 6 bottles that we hand select.  They will be picked based on the season and include a variety of wines from both domestic and international producers.  
Perfect for those who are adventurous and want to explore new wines or to give as gift to friends, family, teachers, and co-workers.  
Deliveries for wine subscriptions will occur in Oct/Dec/Feb/April
Cancellation can be made at anytime via email to info@doublepimports.com
By proceeding to checkout you agree to the terms of being billed during the months of Oct/Dec/Feb/April.  Shipping is not included.  We do offer free local delivery in the Houston Metro area.  Please contact us directly if you have any questions.