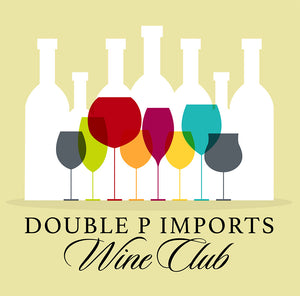 Our Gold Level wine club consists of 6 bottles that have been hand selected for their quality and value.  Selections will be based upon the season and include a variety of wines from both domestic and international producers.  
Our wine club subscription is perfect for those who are adventurous and want to explore new wines or as a gift for friends, family, teachers, and co-workers. 
Deliveries for wine subscriptions will occur in Oct/Dec/Feb/April
Cancellation can be made at anytime via email to info@doublepimports.com
By proceeding to checkout you agree to the terms of being billed during the months of Oct/Dec/Feb/April.  Shipping is not included.  We do offer free local delivery in the Houston Metro area.  Please contact us directly if you have any questions.