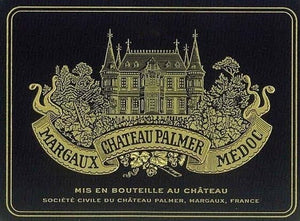 Size: 750mL
100 Decanter
"Beautifully rich even on the nose, this makes you smile from the first moment. On the palate things are intense and concentrated, as you might expect with an 11hl/ha yield (mildew-related). Upfront flavours major on big bitter chocolate with touches of smoke and grilled cedar, lots of savoury fruits and touches of reduction. Extremely impressive how layered and textured it is, though it really needs decades to reveal itself. There is the seductive floral edge of Palmer as it opens in the glass, but this is a muscular wine that needs time. 79% new oak. No Alter Ego in 2018. Bottled July 2020 after one year in barrel and a second year in larger Stockinger barrels for 20% of the crop to soften the oak influence. It's extremely hard for top estates to deliver consistency and innovation over decades; it really is like a sports team in that way, and this is a standout success in what was an extremely challenging year for Palmer. Drinking Window 2028 - 2050"
100 Vinous
"The 2018 Palmer is a legend in the making. I had an inkling out of barrel, but such was its intensity that I wanted to assess it in bottle before I felt confident in saying so, because this could have gone either way. It storms from the glass with black fruit and floral scents, crushed violet and incense that knock your senses sideways while retaining brilliant delineation and focus. The palate is not quite as bold and brassy as when I tasted it from barrel, though I can vouchsafe that among over 20 vintages of Palmer that I have tasted at this stage, this is easily the most extroverted and powerful, displaying a kind of millefeuille of intense black fruit counterpoised by a razor-sharp line of acidity. This audacious Palmer was still revving its engines 48 hours after opening. There will never be another Palmer like this, sui generis. It was a massive risk. But by throwing caution to the wind, something extraordinary was born."
99  Jeb Dunnuck
"While there's not much to go around, the 2018 Château Palmer is unquestionably a stunning bottle of wine. I certainly can't think of another Palmer coming close to this level of concentration (maybe the 2010 comes closest?). This blockbuster boasts a dense purple hue as well as a primordial bouquet of black cherries, mulberries, and blackberries intermixed with freshly crushed rocks, smoke tobacco, gravelly earth, lead pencil shavings, and burning embers. With full-bodied richness, a dense, stacked mid-palate, mouth coating tannin's, and a blockbuster of a finish, it's going to need 10-15 years to hit maturity, and as I wrote last year, will live for just about forever"
99 Wine Enthusiast
"This dense wine is almost black in color. Offering tannins and luscious black fruits, it is ripe with both structure and richness. The concentration and thought-provoking intensity are impressive. Drink this wine from 2028. Organic and biodynamic."
99 Robert Parker's Wine Advocate
"The 2018 Palmer is composed of 53% Cabernet Sauvignon, 40% Merlot and 7% Petit Verdot. Grapes were harvested September 13 to October 15, and the wine has a 3.83 pH and 14.3% alcohol. Very deep purple-black in color, the nose is a little reticent to begin, but with coaxing, it slowly emerges to show fragrant violets, underbrush, mossy bark and iron ore with exponentially growing notions of crème de cassis, Black Forest cake, plum preserves, hoisin, Christmas cake and red roses with wafts of dusty earth, Indian spices and cracked black pepper. Full-bodied, concentrated and downright powerful in the mouth, it has a solid structure of firm, wonderfully plush tannins and masses of fragrant accents, finishing very long and very spicy. By the time I finished tasting this, the nose had exploded in this fragrant bomb of fruit, earth and floral notions. This is one of those 2018 wines that has a beguiling brightness that comes from the many floral, spice and mineral accents among all that rich fruit. WOW!."
98 James Suckling
"Complex nose of black cherries, blackberries, dark chocolate and floral undertones with perfume-like character. It's full-bodied with firm tannins. Elegant on the palate with structure. Savory and balanced, complex and layered. Long finish. Really lingers. This has really evolved into a beautiful white swan after a difficult debut from barrel! Tiny production. only 11 hectoliters per hectare. Try after 2024.