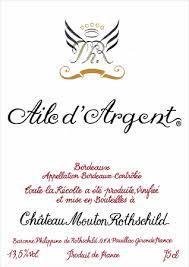 Bordeaux Futures 2021 estimated arrival Summer 2024
 Appellation: Bordeaux Blanc
Size: 750mL
Ratings:
97-98 James Suckling
"Spicy and complex with cardamom, green apple, pineapple and dried lime. Hints of white chocolate and mango, too. Medium-to full-bodied, layered and phenolic. Focused and structured, yet very generous and caressing at the same time. Long, driven and exciting. 64% sauvignon (blanc and gris) and 36% semillon"
96 Decanter
"Sharp lemon and lime, grapefruit and apricot and peach - exotic yellow fruits and fresh white stone fruits. Lovely clarity and weight on the palate, it has the density and the texture, juicy but not too much, lively but not too much. Just a wonderful crystalline aspect - absolute purity but with the depth coming from the slightly exotic fruit - pineapple with peach and zest citrus fruits that add sweetness and bitterness while a lick of slate gives a salty tang. Rich but also light and playful - excellent balance and overall delectability. So many details on show. 3.25pH"
94-96 Jeb Dunnuck
"Another beautiful white in the vintage, the 2021 Aile D'Argent Blanc is 64% Sauvignon and 36% Semillon brought up in 45% new barrels. Ripe melon, honeyed almond, chalky, and bright grapefruit notes all emerge on the nose, and it's medium-bodied, with wonderful purity, a great mid-palate, and one heck of a finish. I'd buy it"
Important information to note:
Given the recent lifting of tariffs, 2021 Bordeaux Futures are offered assuming no charges due to tariffs.  Should tariffs be in place at the time the of importation into the US, added costs as a result of the tariffs will be the responsibility of the buyer.
Shipping charges will be calculated and added at the time of delivery in the summer of 2024.